Prime Minister Ana Brnabic met with Swiss Ambassador to Serbia Urs Schmid to talk about the continuation of bilateral cooperation and the strengthening of economic and trade ties between the two countries.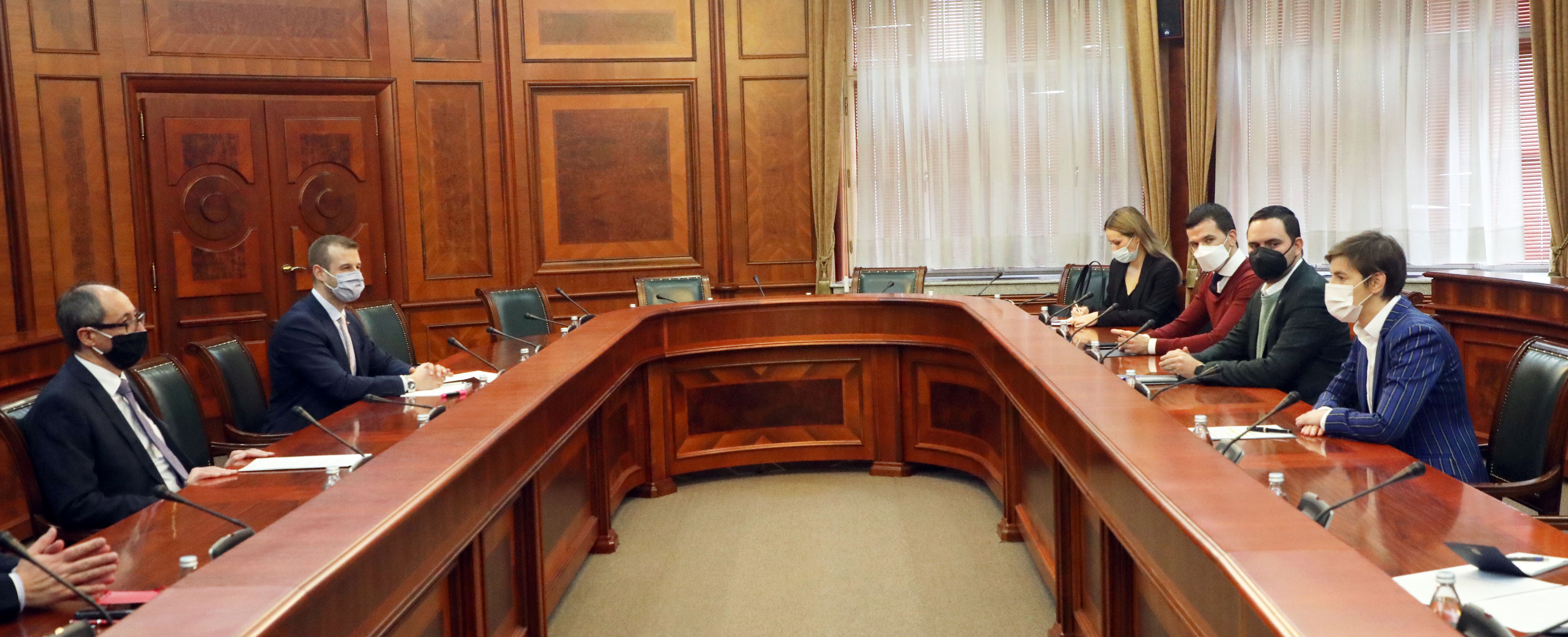 Brnabic pointed out that Serbia is interested in deepening the overall cooperation, assessing that economic relations are traditionally good and diverse, which opens space for intensifying economic and investment cooperation in the coming period.
She underlined that digitalisation is one of the key priorities of the government, expressing gratitude for the support of Switzerland in that important segment, because it has been shown that the Swiss model is applicable in Serbia and gives excellent results.
The construction of science and technology parks and the development of a dual education system in order to strengthen our economic capacities and maximize youth employment is of special importance for Serbia, the Prime Minister emphasised, adding that she hopes that cooperation in these areas will be intensified in the future.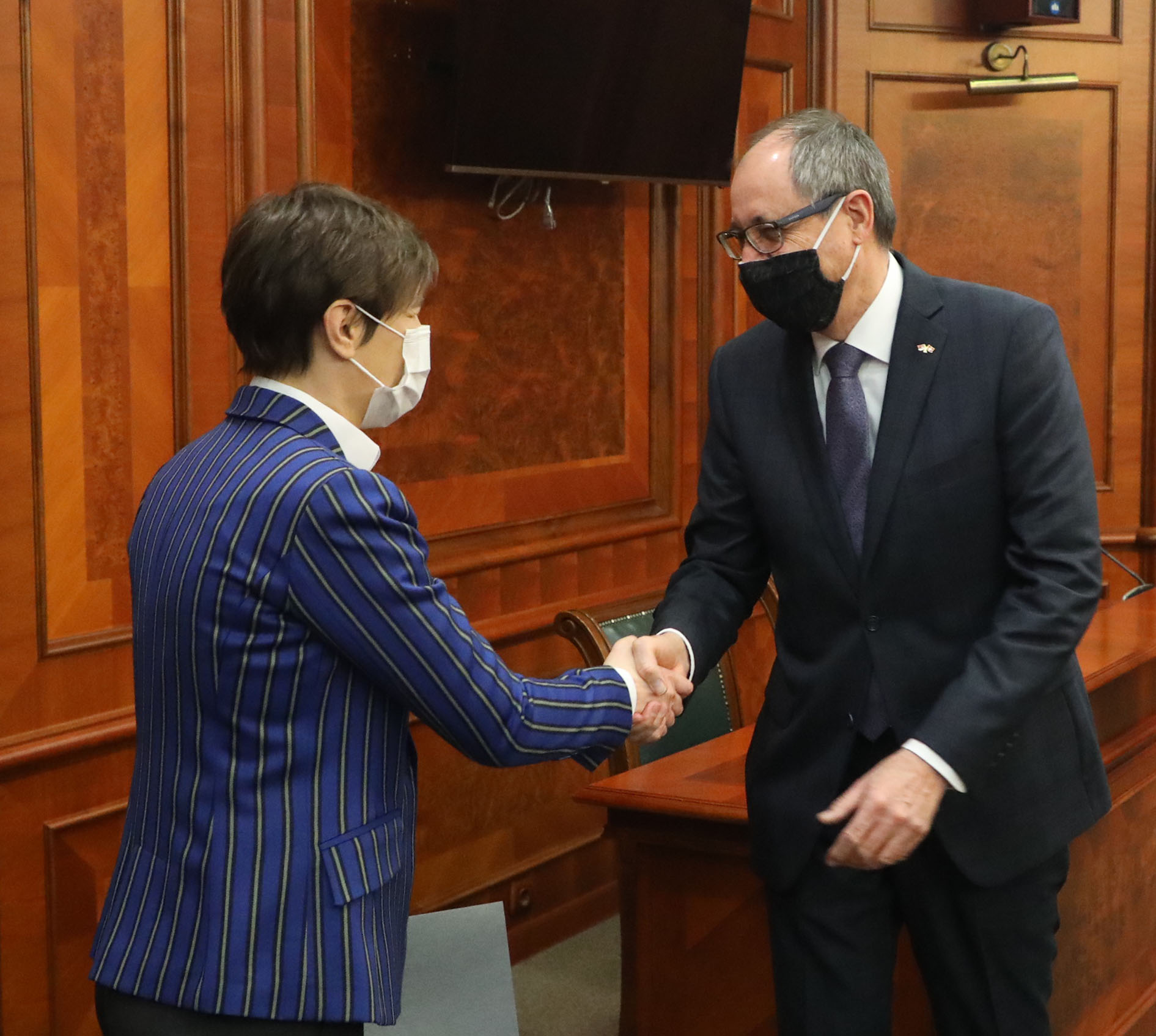 The Ambassador assessed that the bilateral relations between Serbia and Switzerland are good, adding that more frequent exchange of visits at a high level would contribute to the strengthening of relations at all levels.
He pointed out that the investments of Swiss companies in Serbia are significant, adding that there is potential for new investments and expansion of cooperation.
Schmid congratulated Serbia on the successful organisation and implementation of vaccination against COVID-19.
Belgrade,
19 February 2021