President of the Republic of Serbia Aleksandar Vucic participated today in the commemoration of the Remembrance Day of 17 March 2004 - Pogrom in Kosovo and Metohija. He said that exactly 17 years ago, a pogrom took place in Kosovo and Metohija, and that pogrom surpassed all other crimes.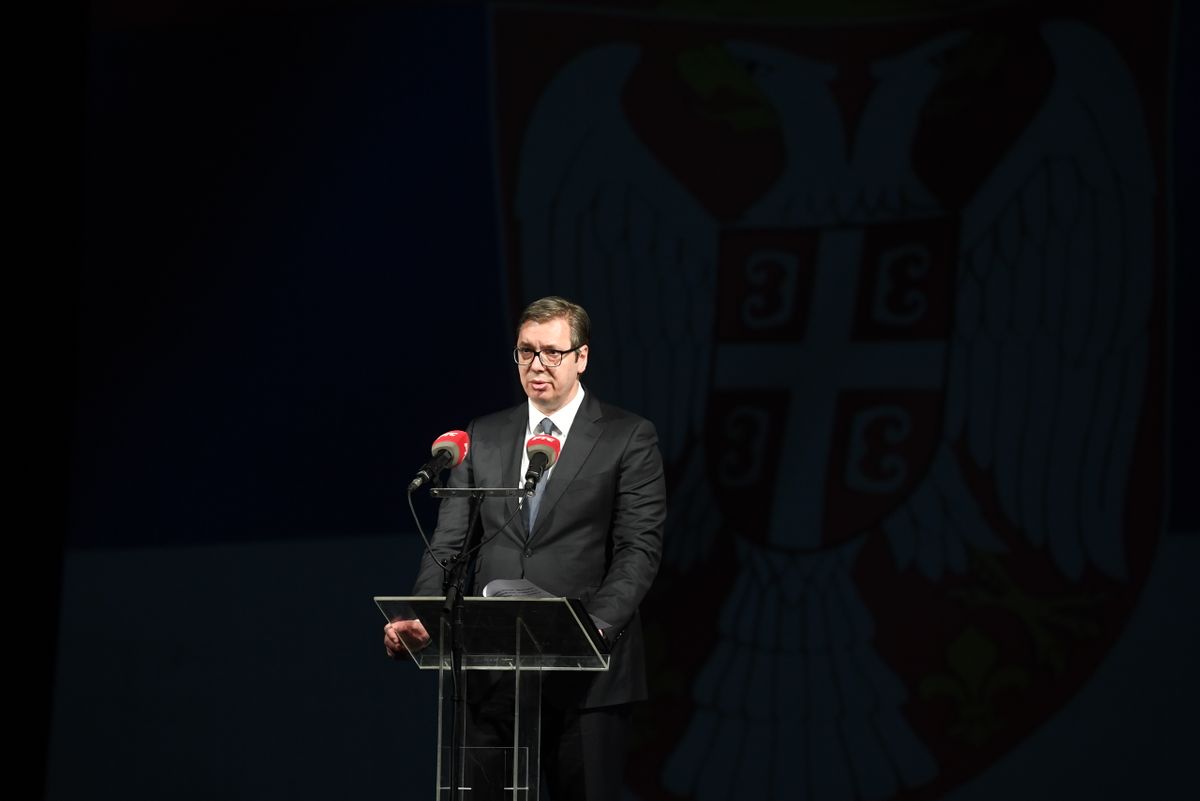 "There may be times when we are powerless to prevent injustice, but there must never be a time when we fail to protest, these words of Elie Wiesel, a camp survivor and Nobel laureate, make it forever incumbent upon us not to remain silent against crime, regardless of who and for what reason committed it", President Vucic stated and added that we remembered and learned every lesson in which we were losers, each one in which we were silent to our own victims, and each one when we were ready to forget.
"Serbia is no longer weak today, nor is it a country of losers, it does not threaten, but it does not forget either, it is ready for talks, but not for humiliation. Serbia, just like everyone else, has the right to take care of its people, their safety and well-being. The right to life is a fundamental human right and we will always defend it", President Vucic said.
President Vucic said that pogrom surpasses all other crimes, because it is not only an act, but an intention, a policy, a premediated attempt to forcibly cleanse persons belonging to other peoples and faiths from a region or a country.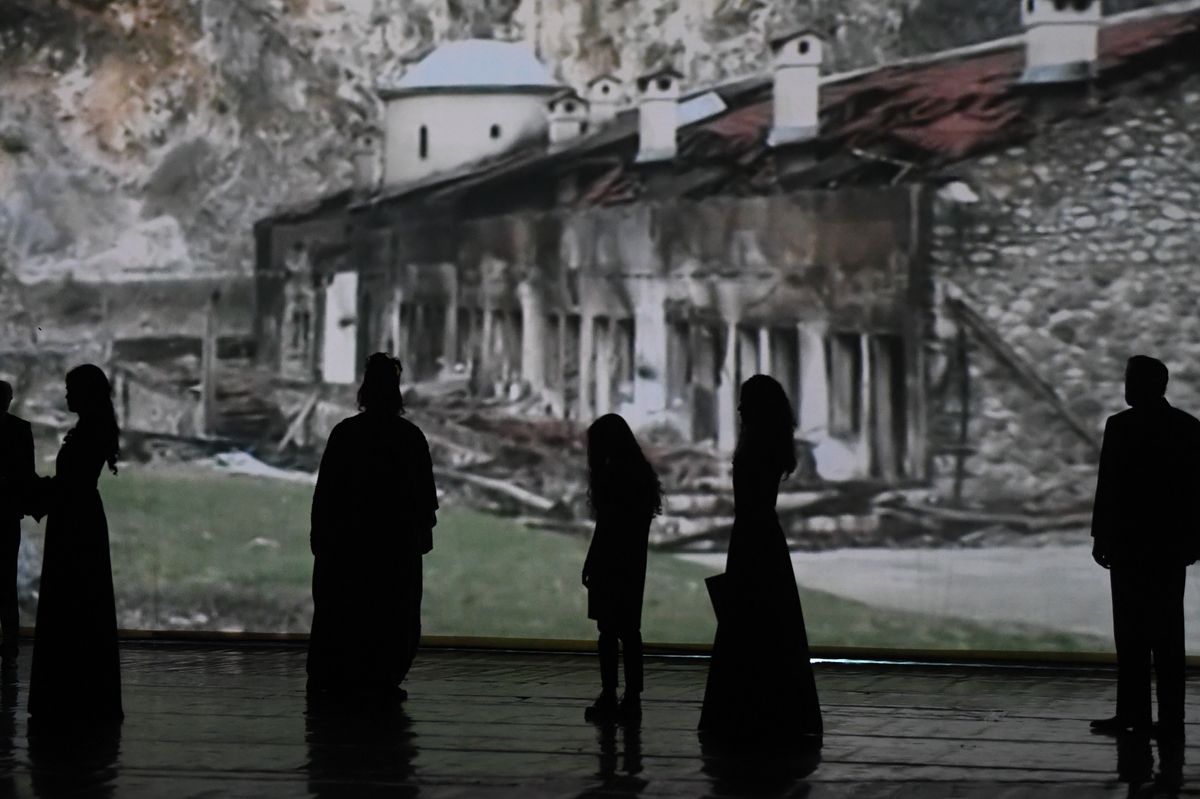 "We have no right to remain silent to that", said the President of Serbia, emphasizing that we have an obligation to be winners without blood spilled and war, to be the best in the economy, healthcare, sports, education and everything else that implies development and progress.
"We also wish others to work on themselves and be successful, because we are aware that crime is a tool for losers that winners do not need, as they remember, but forgive and move on, while the losers keep spinning in the same vicious circle. We Serbs do not want to be that anymore, we want a future in which we will remember, but from which we will not return. We know what happened and we call it by its real name", President Vucic concluded.
Photo: Dimitrije Goll