5 August 2021
The President of the Republic of Serbia, Aleksandar Vučić, attended the marking of Remembrance Day of all the victims and expelled Serbs in the armed operation "Storm" and said that Serbia remembers!

"Today, when we remind ourselves again of what happened in August 1995, the terrible pogrom, the expulsion of more than 250,000 Serbs, the exodus and ethnic cleansing, we, at the same time, and finally, remind ourselves of who we are, what we are, where we come from and where we are going. Thank you all for being here together tonight and for showing how much we love our people", said President Vučić, adding that we will not forget any of the things that the Krajina people had to go through.
"For us, these are not just terrible numbers of victims", said President Vučić and emphasized that Serbia will not forget.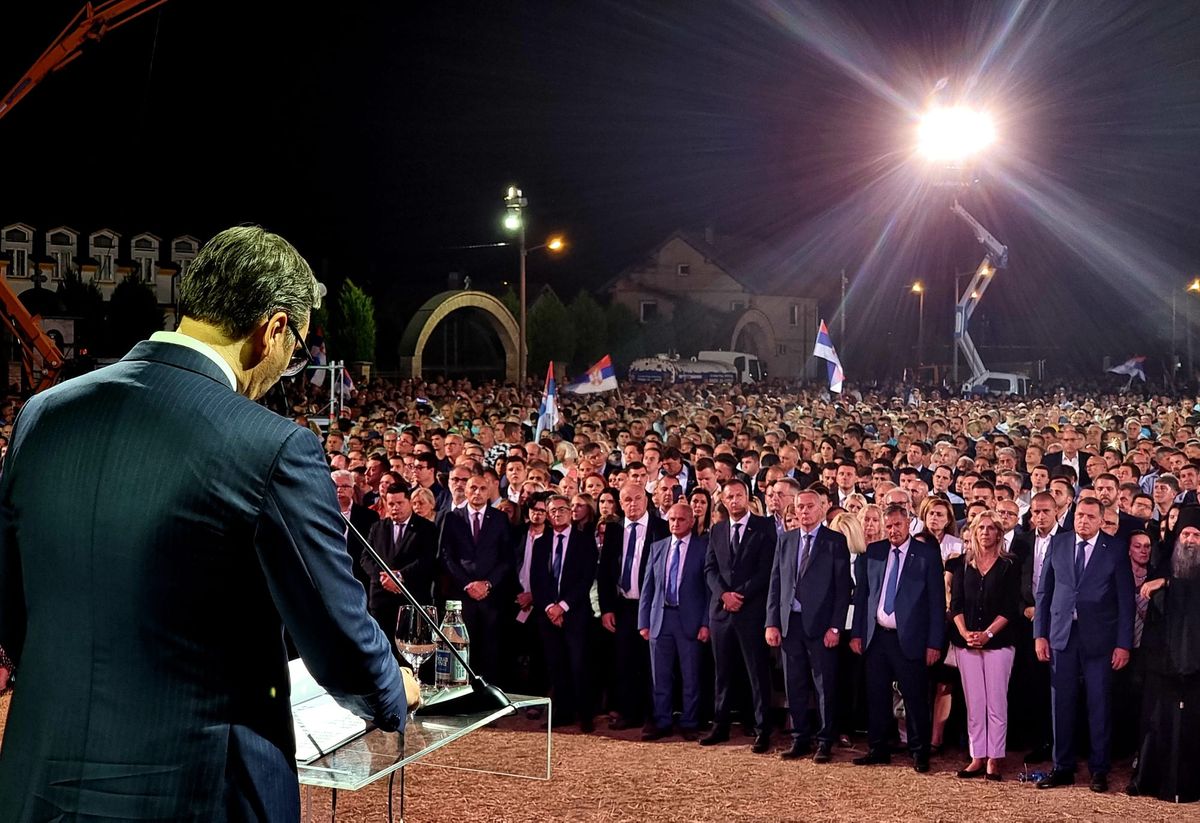 "History has never been rewritten like today. That is why I want to remind us all not only of what others have done to us, not wanting us to exist, but also of what we have done to ourselves, just as if we ourselves did not want to exist", said the President, noting that we must never again allow Serbia to forget its silent heroes.
President Vučić emphasized that we must never again cover our eyes, ears, and mouths in front of something that truly was a pogrom and the downfall of all humanity.

"Pretending that this is not true, avoiding saying it, is a crime not only against the victims, but also against ourselves, every living Serb, people from Krajina, as well as Serbia and its future", said President Vučić and underlined that people can stand up straight and live with themselves and the others without hesitation, fear and doubt, only if they remember.
President Vučić pointed out that Serbia must fight for peace and cradles with children, as well as that not remembering annuls and erases us from the history and the future, depriving us of the right to tomorrow.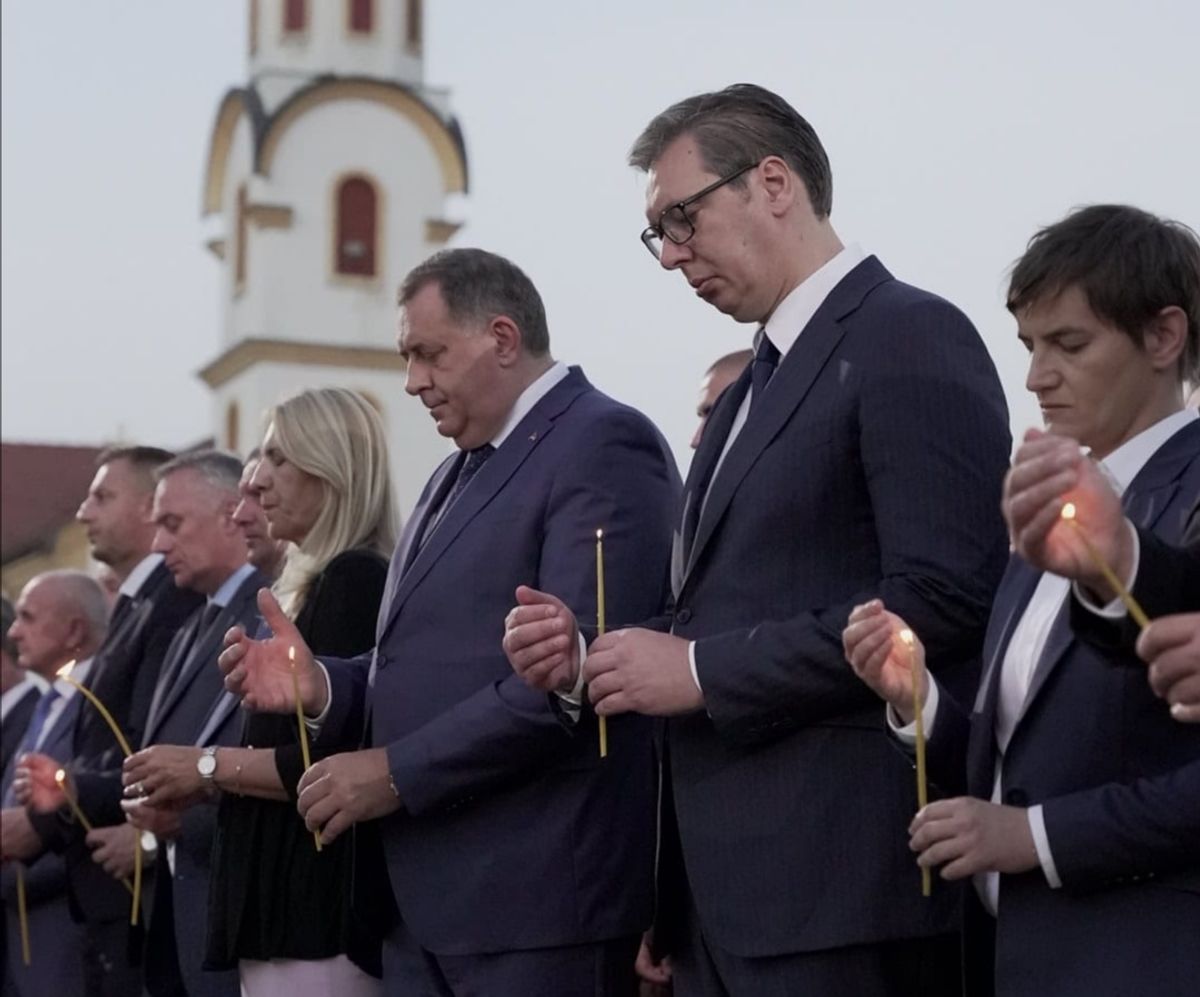 "Our mission is a happy future for us and for the new generations! Today's Serbia is based on a clear identity and a culture of remembrance", said President Vučić and reminded that everything that had been neglected for decades had been done, and that a strong Serbia has become the master of its own destiny.

"Eternal glory to you, Serbian martyrs who perished in the "Storm" and all other pogroms. Your children are in their Serbia, taken care of, loved and successful. Sleep peacefully, Serbian falcons, the future of your children is our vow", concluded President Vučić and thanked everyone who showed that night how much they love their country and that Serbia remembers.
Source: www.predsednik.rs
Photo: www.predsednik.rs