22 September 2021
Prime Minister Ana Brnabic participated today at the Global COVID-19 summit, organised by the White House, which was opened by US President Joseph Biden.
The video messages are attended by a large number of world leaders and officials of international organizations, including UN Secretary General Antonio Guterres, European Commission President Ursula von der Leyen, British and Canadian Prime Ministers, Boris Johnson and Justin Trudeau, German Chancellor Angela Merkel and many others.
In the message, the Prime Minister pointed out that Serbia was among the first European countries to procure a covid vaccine, and that she was the first European Prime Minister to receive the vaccine.
Thanks to years of investment in digitalisation and development of eGovernment, we have managed to organise a complicated and complex vaccination process very efficiently and in a way that it is focused on citizens, she explained.
However, as she added, from the very beginning we were aware that this is not just a matter of our citizens and only our struggle. In the fight against the COVID-19 pandemic, we are all safe or no one is safe.
That is why, in addition to procuring vaccines for our citizens, we donated vaccines to the citizens of the Western Balkans, but also to other countries, she reminded and specified that Serbia donated 230,000 doses of vaccines to the region, we vaccinated foreign citizens in Serbia with approximately 300,000 doses and set aside we have 570,000 doses of vaccines for countries in Africa and Asia.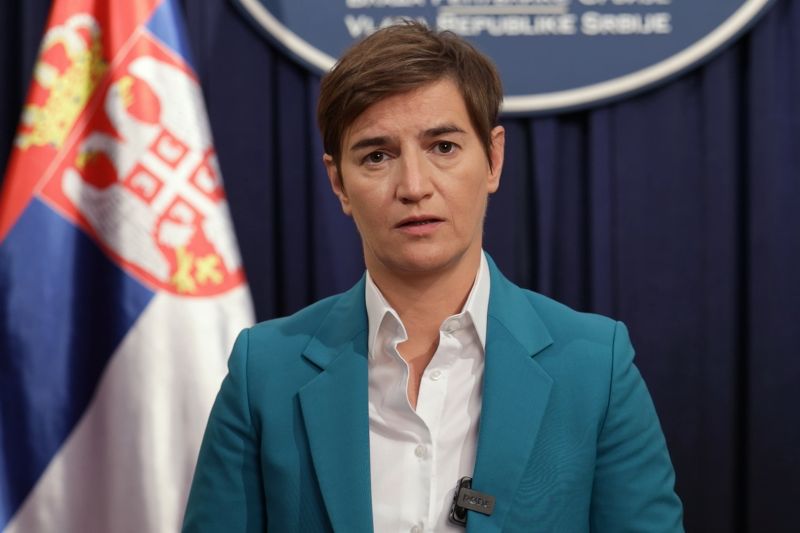 Brnabic mentioned that Serbia has already started the production of covid vaccine from one manufacturer, and that it will start production from another by the end of the year, because in that way we want to help and support all people and countries that need vaccines.
This is a pandemic in which we will either win together or lose together, but we must fight together, the Prime Minister repeated.
That is why Serbia supports the goals of this global summit, she emphasised, and expressed her gratitude to the United States of America and President Biden for organising the summit and supporting joint efforts in the fight against the COVID-19 pandemic.
Vaccines are the only way out in the fight against the pandemic, concluded Brnabic.